New start-ups are popping up all the time, with budding entrepreneurs trying to achieve that perfect work/ life balance. The appeal of being your own boss, having flexibility and being in charge of your own destiny.
Starting a business is no mean feat. You need a business idea, money and resilience to survive in a tough economy. But what if you could start a business with low risks, little investment, just based on what you know?
I believe the key to creating a successful business is to go into a huge market. A place where there is a lot of spend and lots of potential customers, and that market is online.
We're living in a digital age, and with the technology we have today setting up an online learning business has never been easier. The online learning sector is low risk and bursting with potential. According to Forbes, the market is worth $107 Billion per year and is set to boom, so what's to lose?
All you need is an interest, hobby or skill, a laptop and a smart phone and you have the beginnings of an online business. But how do you get it off the ground and how do you make it successful?
I often get asked what the key is to creating a successful business, due to the high number of start-ups that fail in the first year. I've been self-employed for 18 years and successfully run my own business from home. I don't have any staff, any stock, any business premises and I invested very little in the first place, which goes to show that you don't need to have buckets of money to get a business off the ground.
Your skill is your asset. There are people out there that want to learn new skills and that new skill could be yours. Whether you're a stay-at-home mum or dad, small business owner or personal coach, the online information sector is ideal for those that want to run a part-time business around other commitments, or from home. My skill is to help people turn their knowledge or passions into profitable income, with little investment.
The corporate training and online/e-learning industries are collectively worth $33 Billion per year and publishing is another $28 Billion industry. I teach people to create an e-learning product using video first and then we repurpose that by transcribing the videos so that you can become a published author.
The personal development market is another thriving industry worth $10 Billion, and with that comes the coaching industry, which is another $1.2 Billion per year. People don't need to leave the house to learn new skills, they just log onto their laptops or tablets and can acquire any skill from any expert all over the world. You could be that expert.
The information and knowledge industry is massive. If you can share your expertise and teach people that passion, then you can tap into this huge, low risk, highly profitable market.
---
This guest blog was provided by Brian Conway from Achieve Success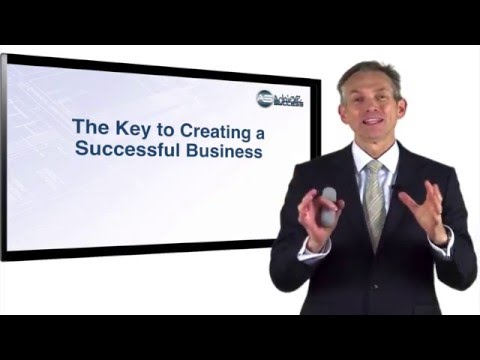 Brian is a leading sales, marketing and training consultant, specialising in online and classroom-based training and staff development programmes. His passion for helping people achieve success has seen him work for leading blue chip companies across the world over the last 20 years. His focus has now shifted to helping smaller businesses and aspiring entrepreneurs turn their knowledge and expertise into thriving home-based online learning businesses.
For more information go to www.achievesuccess.co.uk/blueprint/